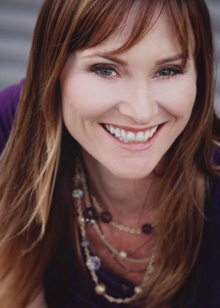 If your dreams and your destiny met in a coffee shop, would they recognize each other? 
I'm Kristin Morrison. I'm a certified Best Year Yet! Coach, and I know that an inspired life can be your reality.
Do you have dreams of building a thriving business, creating passive income streams, writing and publishing a book, traveling around the world while your business hums along without you at the helm, or do you simply want to create more time to enjoy your life, family and friends?
I practice what I preach.
I started my first business in 1995 and since then have gone on to create many successful businesses. I have developed multiple streams of passive income (books, webinars, products) which fire up my creativity and fill up my bank account with ease. I enjoy traveling around the world for months at a time. Each year I create my own Best Year Plan with visions and goals that give my life meaning, purpose, and prosperity.
Got dreams? I can help you create and live your best life starting today.
So many of us live lives of habit, bland routine, or sheer happenstance. We get stuff done, but we're missing the passion and the internal direction that can make life well worth living. We dream about one kind of life yet find ourselves living another one entirely, one that feels out of our control and not of our own design.
You can create a life you love to live and you can start today. That's what Best Year Coaching is all about. 
As a Certified Best Year Yet Coach, I help you plan and achieve every vision on your dream life list, from your personal goals to your business goals. Best Year Yet is a thoughtfully crafted system that allows anyone who wants to create a life they love living to do so. It's well-organized, fun, and results-focused.
The Best Year Yet Coaching and goal planning system makes it even more possible for your dreams and your destiny to meet up and start making magic. Throughout our work together, you'll develop a strong sense of knowing that you and your life are on the right course: it's a click of attraction, an inner YES.
If I know you (and I bet I do), you may already look like you've got your life figured out. You're busy. You try to create value wherever you go, in your personal relationships and in your career. People respect you.
But deep down, you know the life you're living is a less vivid version of the life you feel called to live. You may be running your day from a To Do list, but that's quite a different feeling than making choices from a set of carefully crafted goals. Goals that are an expression of your deepest dreams and desires for your personal and professional life. When we're not living a life that's in alignment with our values, something always feels off-kilter.
Goals are great if you actually carry them out, and that's usually the hard part. The Best Year Yet system provides a structure that allows you to achieve your goals with optimum ease. And with purpose, accountability, and passion. I like to think of the Best Year Yet system as the matchmaker between your dreams and your destiny. The dreams and goals you work toward today help create the life you desire — personally, professionally, and at a spirit level.
Best Year Coaching is designed to help you activate your goals and energize your life. You'll see your heart's desires unfolding right in front of you.
Your best year can start today. No more waiting until tomorrow, or next January.
Best Year Coaching is available for clients worldwide via phone or Skype from the comfort of their own home or office. I also work from my home office in San Rafael with coaching clients in Marin and Sonoma County, East Bay and San Francisco.
Click here to learn more about Best Year Coaching and set yourself on the path to a richer and more fulfilling life, starting today.
Click here to learn how the Best Year Yet! goal planning, goal achieving, and goal coaching system works. It's really quite incredible.