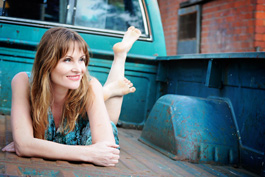 Want to begin to create your best year ever in only 2 hours?
If so, you're in the right place.
Do you dream of building a thriving business, creating passive income streams, writing a book, or enjoying more time for travel…or simply having a more time to be with those you love and doing activities you enjoy?
I've been a successful and happy entrepreneur of numerous businesses since 1995. I enjoy traveling to Bali and India and other places that call to me while my businesses run without me. I've created numerous passive income streams (books, webinars, products) that generate money (lots of it) while I travel and while I'm here in the United States. I run my businesses from a spiritual and heart-centered approach. I have created a personal life that gives me the most precious commodity of all….time. Time with the people I love and time to do the things I enjoy doing….time that nourishes my spirit and allows me to live a rich life.
Got big dreams? Great. Bring them to me. I help people like you turn your dreams into reality.
My Best Year Coaching is a comprehensive visioning and implementing method for those with big dreams but no idea how to make those dreams a reality. It's also for entrepreneurs, creative-types, as well as those who want to go after their visions and goals and who need a logical and creative push to make their dreams a firm reality.
Unlike most other goal planning systems, Best Year Coaching is a highly customizable container for all the elements of your life that are important to you, from your professional life to your personal life. All of you gets to come to the table to design the next year of your life for success.
You're probably wondering, 'When can I begin? Do I have to wait for the New Year?'
Best Year Coaching begins at any point in the year and runs for 12 consecutive months if you choose. You don't have to wait for January to start creating your best life.
You can start right now.
It all begins with the creation of a potent, powerful annual plan.
And it continues with built-in accountability measures and the support of a committed and experienced coach (that's me) who is invested in your success.
How does Best Year Coaching work?
We start with an initial 2-hour coaching session to create your plan and map out the next 12 months. I work with clients either in person at my home office in San Rafael (if you live in or around Marin, Sonoma County, East Bay or San Francisco), or virtually via an online software system called GoToMeeting. This virtual meeting space, accessible via computer, allows us to be in separate locations yet working together to create your most potent Best Year Yet 12-month plan.
During the first coaching session, we:
Name your accomplishments from the previous year, as well as your disappointments (and what you've learned from both)
Uncover any limiting beliefs that could potentially hold you back from creating the life of your dreams
Identify your core values, those deeply held truths and principles that underlie your decisions when you're living life from your center
Define your roles across all sectors of your life, from the personal to the professional to the spiritual
Hone your focus, so that you can be sure what direction you're moving in at all times
Clarify your goals, so that you have metrics to define success
As we work together, I help you to glean, hone, and articulate each element of life that's important to you so that you can be sure your goals will allow you to create exactly what you want. I don't stop gleaning, honing, and articulating until you get chills and that inner a-ha! because you know what we've crafted is so right on. Your vision, your life, in living color.
During your 2-hour Best Year Yet Initial Intake Session, we create your Annual Plan.
This is the guiding document that holds your Yearly, Quarterly, Monthly, and Weekly goals for the year. Best Year Yet's sophisticated software system makes goal planning and goal achieving easy, straightforward, and trackable. And it allows me as your coach to offer you goal coaching in the areas you most need and want.
What happens once we create your Annual Plan?
After you've created your Best Year plan, you can choose to work with me every 2 weeks or monthly for accountability sessions. Every session after your initial 2-hour session is designed to review your plan and create progress toward your goals.
Ready to create your best year?
Ready to book your accountability sessions for staying on track with your best year? (For clients who have already purchased the Best Year Yet software AND had their Initial Intake Session with me.)
Commit to yourself  AND save money:
Ready to work together? Click the Buy Now buttons above to purchase your session(s) and let's get started.

Once I've received your payment, I will email you within 1-3 business days with a few possible days/times for your first coaching session. You reply with your preferred date/time and we're all set up. It's that easy to start creating your Best Year Yet.
I'm looking forward to supporting you in this sacred and energizing work. I'll meet you in your email inbox to get scheduled, then see you (either personally or virtually) at your Best Year Coaching Initial Intake Session.
Your dreams and your destiny deserve a chance to meet. Today is the day you can orchestrate their connection.
 Questions? I'm ready to respond. Email me.
Cancellation Policy:
Thank you for setting up your coaching session with Kristin. Please note that there is a 72-hour notice cancellation policy for coaching sessions. Kristin's coaching schedule is a busy one and therefore, late cancellations or missed appointments don't allow her to help someone in need. Please be aware that missed appointments and late cancellations are non-refundable. Thanks for your understanding.